Source(Google.com.pk)
Pictures Of Baby Jesus In Manger Biography
It is not uncommon for us parents to presume that the learning relationship between us and our children is one way. We teach and they learn. I know that this has been the case for me over the years.
But this teacher-student relationship is not absolute between parents and their children.
Parents should always be mindful that we can learn so much from our children.
I have been reminded of this in a poignant way during these weeks of Advent leading up to Christmas.
My young sons have shown me how many chances we have each day to make the ordinary daily hardships we are forced to bear into sweet prayers to our Lord.
They have also reminded me how taking some initiative and coming up with small sacrifices on our own can help us bear those little and big crosses—such as illnesses, job loss or bearing with annoying co-workers or relatives—that are imposed upon us.
In the process, my boys have put me to shame, showing me how often I fail to do even little things for God.
During Advent, my wife, Cindy, has encouraged our sons to remember the little sacrifices they make during each day. At supper, we go around the table and tell each other what they were.
One of my sons mentioned eating food served to him at a meal that he really didn't like. Another mentioned letting one of his brothers play with a toy that he really wanted to play with.
Nothing huge in the grand scheme of things, but hopefully it is opening the eyes of my boys' hearts to the spiritual possibilities that surround them every moment of every day, and strengthening their will to actually choose to take advantage of them.
When our boys are ready for their bedtime prayers, we will have them take one yellow piece of yarn for each of their sacrifices that day and lay them in a small basket we have put into a Nativity set. They thus become another piece of straw that they put into the manger to make the baby Jesus' bed that much softer for him.
In a more profound way, this wonderful practice that Cindy heard about from some friends has taught me, through my boys, that gaining a new perspective on our sufferings and drawing closer to Christ through them can be a great gift we can receive from God at Christmas.
In our culture, we tend to flee from all suffering to a fault. Yes, we can freely do all that we morally can to alleviate our own suffering. And it is a commendable thing to lessen the hardships of others.
But it is impossible in this life to eliminate all suffering. So it is good for us to find ways to make our crosses meaningful and even, with the help of grace, to see them as blessings.
One way to do that is to bear suffering for the good of others. So often, we can make the days of other people around us easier by going out of our way to serve them and be pleasant to them.
When we do that, we are being like my boys. We are making the manger that much softer for the baby Jesus.
So often, our culture leads us to be overly sentimental when we think about the scene of Christ's birth.
But, if you think about it, Jesus, Mary and Joseph had it pretty rough in that cave that served as a stable outside of Bethlehem 2,000 years ago.
Yet, what happened there continues to be Good News for all humanity.
And in this life, in which at least some degree of suffering is unavoidable, part of that Good News is that God can transform our daily crosses into his eternal glory. †
Pictures Of Baby Jesus In Manger
Pictures Of Baby Jesus In Manger
Pictures Of Baby Jesus In Manger
Pictures Of Baby Jesus In Manger
Pictures Of Baby Jesus In Manger
Pictures Of Baby Jesus In Manger
Pictures Of Baby Jesus In Manger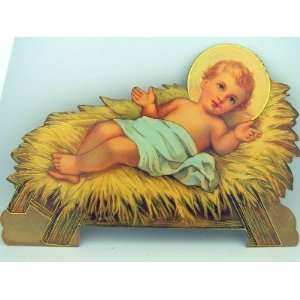 Pictures Of Baby Jesus In Manger
Pictures Of Baby Jesus In Manger
Pictures Of Baby Jesus In Manger